In the years to come, if there is one reason to be thankful for this decade, it would be for the rise of streaming service.
Ever since its inception, shows have moved way beyond the standard expectations of a "TV show". The freedom from censorship, commercial trappings and the room it leaves for the creative heads to fully explore their story and characters without worrying about squeezing it in a definitive runtime – has made that platform a breeding ground for the finest filmmaking talents. It's not surprising, hence, to feel that there are more number of good shows being churned out each year than movies.
The US continues to lead the charge, maintaining its quality of shows while also being radical and experimental, it's on the home front which now seems all geared up to match with the best in global content. After all the hits and misses in the previous years, the Indian web series space has finally seemed to find its footing. And if you have watched some of the shows recommended down below, you'd agree.
As we log off to another year of awesome content, here's looking back at the better ones I have seen and enjoyed this year.
---
Those That Didn't Make The Cut
List of popular shows (that I watched) but didn't make into my list (and why) :
I actually liked Season 2 of Sacred Games as a whole more than the previous one (which I thought was brilliant only in pieces) with its whole Guruji conspiracy. But I wasn't completely on board with the show, which is why it couldn't make it into the list.
Hostel Daze is classic TVF material, a sweet nostalgic trip to all those who have lived the hostel life. But beyond that, it pales in comparison to other brilliant shows the makers have been part of.
I'm sorry, Game of Thrones. I really am. But I tried hard. Really hard. To like you. To believe the end. To make myself feel satisfied with the conclusion to my all-time favorite show. But. I. Just. Couldn't.
---
Modern Love
Amazon Prime Video
I find cities fascinating. Every nook and corner of a metropolitan has a story that's waiting to be told. Stories about aspirations, sacrifices, determination and relationships. Each episode of Modern Love is like reading a post out of Humans of New York/Bombay – social media pages that strives to discover such stories. Not surprisingly, the stories here are actually based on column entries of the same name published in The New York Times.
It's the kind of show you would want to curl up on the couch and watch after a tiring day at work.
---
City of Dreams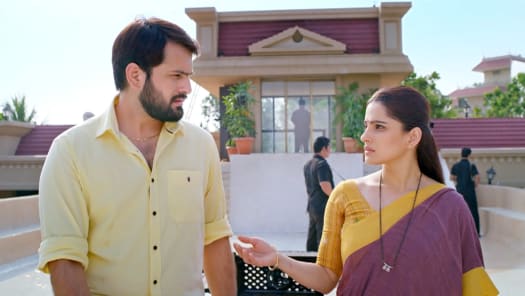 hotstar
Contrary to my usual way of starting a show after hearing enough about it, City of Dreams is one that I stumbled upon. It's the first fiction offering from hotstar, and I was curious (although less hopeful) on how well it could stand up among the desi Prime/Netflix originals.
The pilot didn't impress much, but with subsequent episodes, the plot starts kicking in and it has enough weight to make you binge-watch the rest of it in one go. Like the better political thrillers, this Nagesh Kukunoor directorial explores the psychology of its characters. Specially the leads – Poornima (Priya Bapat) and Ashish (Siddharth Chandekar).
It might be the closest we will get into having our own House of Cards.
---
Laakhon Mein Ek – Season 2
Amazon Prime Video
Shifting tides from the murky world of Engineering coaching to the murky world of village healthcare, the show tries treading into an unchartered territory of storytelling. With top-notch writing and a great ensemble (with the affable Shweta Tripathi in the lead), creator Biswa Kalyan Rath stages an effective, well-nuanced drama.
---
Sex Education
Netflix
With that title, you'd think the show would be full of sexual innuendos and teenage fantasy. But, turns out, Sex Education is so much more than that. Even in a culture that is completely devoid of any taboo surrounding sex, people, specially teenagers, are hesitant to talk about issues surrounding them and be vulnerable about it to their partners.
The series explores this, and various other aspects of teenage life with careful lens and bunch of interesting characters.
---
The Boys
Amazon Prime Video
Nothing sells better today than the superhero genre. It has been ruling the box office and TRP charts for quite some time, with no signs of slowing down. And the reason this genre continues to hold the interest of the audience is the sheer variety of stories being offered, which makes the genre feel close to being fatigue and redundant, but, at the right point, there would come a film/show which peaks your interest.
The Boys is another such show. There have been other genre-bending content before, but the terrific writing and brilliant ensemble manages to hold its own. Not to mention, it's one of the shows that demands to be binge-watched.
---
Delhi Crime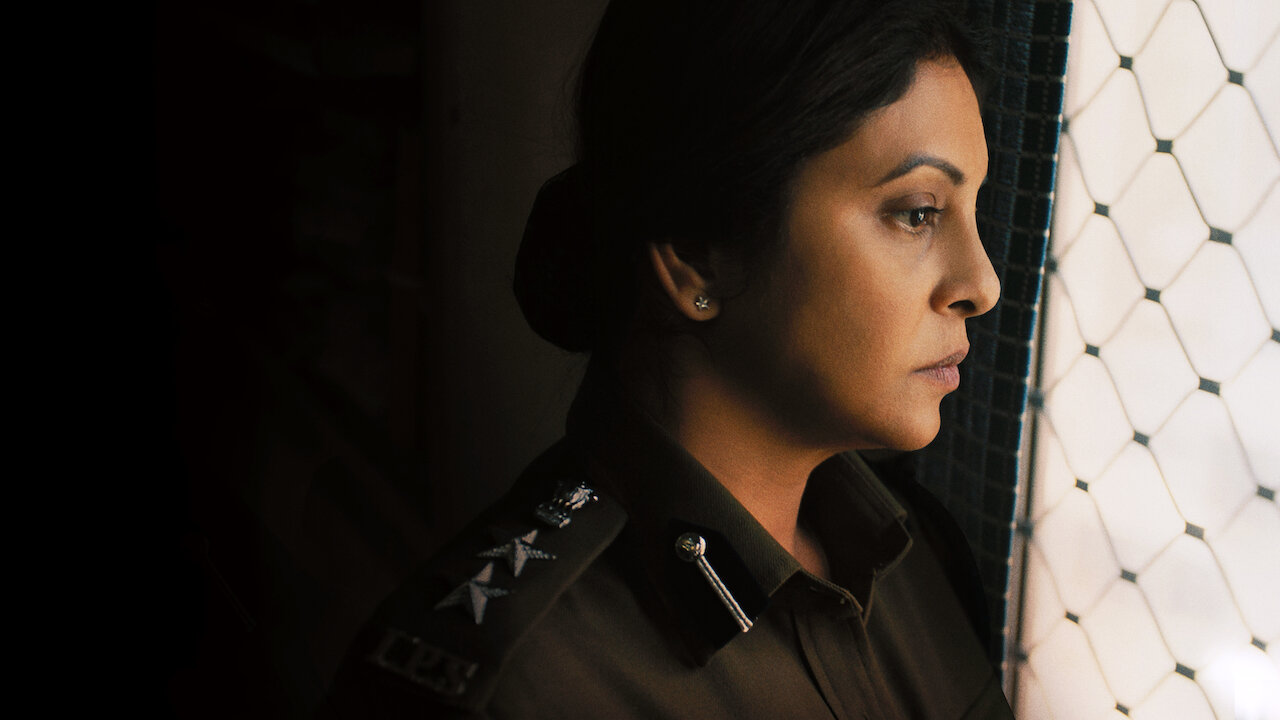 Netflix
When you have a show based on one of the darkest true life story in recent times, you can easily make it emotionally manipulative, which may keep you disturbed hours after watching it.
The makers of Delhi Crime skillfully digress from such manipulation and instead design an excellent police procedural on the Delhi Police's efforts in finding the culprits. At the forefront is Shefali Shah (playing DCP Vartika) getting her due with an author-backed lead role, and she delivers.
---
FLAMES – Season 2

MX Player
Ever since its inception, the mini web-series offerings by digital stalwarts like Dice Media and TVF have mostly been immensely watchable, but also instantly forgettable. Due to the limited number of episodes and runtime, every show feels like incomplete anecdotes and not a full-fledged story.
To my utter surprise, this second outing of a mushy, cheesy but genuinely moving show manages to be an exception. It not only puts its lead protagonists through the difficult terrains of teenage romance, but also touches upon aspects of parenting, teaching and the loss of loved ones in ways that feel organic to the story. It does all of this, while retaining that beating heart and soul which made us love the previous season.
---
Chernobyl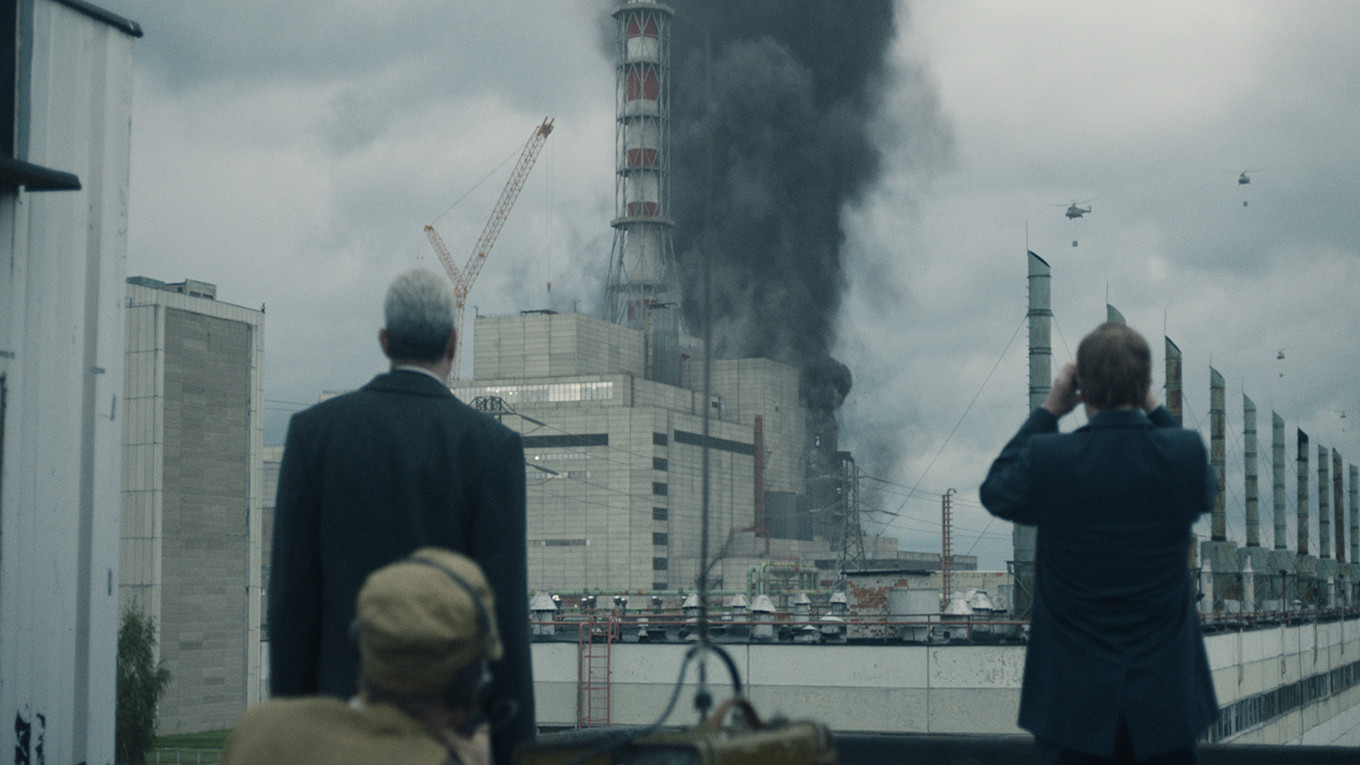 HBO/hostar
The HBO mini series is a fine example of how important it is to know your history. And even more important- to learn from it.
The biggest man-made disaster that ever occurred, happened because of ignorant men and a government in denial. It's problematic to know that such men, and importantly such government, still exist today.
---
Money Heist – Season 3
Netflix
There is a reason why a Spanish show has turned out to be one of Netlflix's most popular show of all time. If you've watched the previous seasons, you already know why.
Season 3 is not even in the vicinity of the standards set by previous two seasons. That was partly expected when the plot is about a second heist – and no one can ever be more interested in a heist done again. First time is always the charm.
Apart from the shaky premise, the writing also gets more wobbly and unbelievable. Yet, it makes through this list for that true Money Heist-styled end which would make you desperately wait for the next season. Bella Ciao!
---
Stranger Things – Season 3
Netflix
Who would have thought that a show with kids and  creepy creatures in the lead, set in the 80s, would explode into being the most viewed show on Netflix?
With the rising popularity, there is a lot riding on the Duffer brothers and its fan-favourite cast to keep the momentum alive. After a somewhat lacklusture second season, this one bounces back with a bang, recreating all that worked in the first season, and undoing what didn't in the second.
---
Kota Factory/ Cubicles
YouTube
If Netflix revolutionalized web content worldwide, TVF is the homegrown web content revolution. Even after giant MNCs entering the arena, TVF kept reinventing itself, expanding strategically and building a terrific catalog of shows – some of which are exclusive in these rival streaming services.
Kota Factory and Cubicle are great torchbearers of the brand. It airs in the same platform that gave the production its fame (YouTube), telling ordinary stories with extraordinary compassion. While at that, the makers also bring in a twist in its palette to give the show its own identity among others in the same genre. While Kota Factory brings a visual rehash, Cubicles makes sound design and background music (among the best I've heard in any show or film this year) an integral part of its narrative.
The shows also cautiously bring in new faces in the leads and keep its veterans (Jitendra Kumar, Nidhi Bisht) in well-written supporting roles – making new talents shine along with the show.
---
Last Week Tonight With John Oliver
HBO/hostar
This award-winning variety returns on my list and remains an essential-viewing for anyone with an interest in current affairs or world politics. The level of research and quality of humor remains top-notch. More than anything else, it has the power to change your take on some key topics – just because it's portrayed so convincingly.
---
The Marvelous Mrs. Maisel – Season 3
Amazon Prime Video
If I'm so attached to a story that is set in an era I wasn't even born in, about a culture I am not familiar with and has dialogues spoken so fast, I am literally reading the subtitles half the time – it says a lot about the quality of the said story.
Although Season 3 might not live up to the almost-flawless previous seasons, it's still the finest form of satire I have ever seen. The Marvelous Mrs Maisel has the charm of its era and the relevance of the present.
---
Silicon Valley/Veep
HBO/hostar
When I say "It's sad, but incredibly satisfying to see one of my favourite comedies from HBO to end on such a high note" – it applies to both these shows. Julia Louis-Dreyfus stays as brilliant and funny as the rest of season, staying completely fictional with its story, but close to real in portraying the hunger for power all politicians possess. Silicon Valley addresses the entire "data-war" erupting within the industry in its final leg and leaves with a bittersweet ending that is so weird, that only Silicon Valley is allowed to be THAT weird.
---
Little Things – Season 3
Netflix
A show that began as a simple, sweet, anecdotal peek into the life of Dhruv and Kavya became an entirely different beast as Netflix greenlit it for the second season. While it's still fairly low -ambitious, the complexity between the leads was wonderfully portrayed, and even brilliantly explored.
Season 3 treads on similar lines and has "Long Distance" as its central conflict. Though it did seem little less focus, lesser clear about its conflicts, the show otherwise retains all its strong points. The Nagpur and Bangalore milieu captured, the feeling of witnessing two individuals at their most vulnerable states (ably backed by wonderful performances from Dhruv Sehgal and Mithila Palkar) makes the show stand apart from its contemporaries.
---
The Family Man
Amazon Prime Video
"Smart" is not something you normally associate with Indian spy thrillers. It's a genre more exploited than explored by Indian filmmakers, with films that consider itself way smarter than it actually is.
But "smart" is what you'd definitely associate with Raj & DK who have proved their limits of being zany when they made "Go Goa Gone". With a genre like this and filmmakers like them, it's almost a match "made in heaven" (not at all plugging in my favorite series of the year).
The show stars Manoj Bajpayee in the lead as a common man-cum-secret intelligence field agent Srikant. The casting choice itself does half the job, but Raj & DK also back him up with a simple but engaging premise – in a screenplay which switches between the globe-trotting and end-of-the-world setup of its spy universe, and the drama unfolding in Srikant's personal life. The show, claimed to have been written by referencing multiple real-life incidents, also takes a clear political stand while building the story around them. And, for a change, the leaning is completely opposite of the other "nationalistic" shows/films being made lately.
---
Made in Heaven

Amazon Prime Video
With the most talented writer-director duos in the business (Reema Kagti, Zoya Akhtar) at the helm, it's not really surprising that Made in Heaven – with a simple setup of two wedding planners and a bunch of wedding stories – touches various nerve points on society and its people. The leads – Karan and Tara (played wonderfully by Arjun Mathur and Shobhita Dhulipala) – are characters fleshed out with care, and worth taking them with you long after the episodes are done. It is, by far, my current favorite among Indian web shows.
---
On The Watchlist
These are the shows which I actually haven't been able to see, but heard a lot about. This list exists for those who have practically watched all of my reccos that follows.
Criminal Justice, starring Vikrant Massey, Pankaj Tripathi – 2 major reasons enough to give it a try. It's an official remake of HBO's The Night Of – another show pending on my watchlist.
It was clearly the year of HBO (and for reasons not related to the finale of their most successful show ever) with a slew of shows trending like fire on the internet. Watchmen and Succession (Season 2) are 2 such shows, which I've started watching but haven't completed yet.
I have loyally followed Netflix's The Crown but yet to watch its third season with Olivia Colman replacing Claire Foy as Queen Elizabeth. As of writing this piece, I am catching up with the second season of Inside Edge. The show delivers exactly what the first one did. So check it out if you, like me, really enjoyed the first season.
As you would see the list, I am clearly hooked on to a lot of Indian shows this year, which has left a lot of raved American series lying on my watchlist. These include –
The procedural drama When They See Us
Disturbing and thrilling in equal measures – You
One of the better teen dramas Unbelievable
The second season of critic's favorite Fleabag
And the flagship show from newly launched Apple TV The Morning Show
---
It only gets better from here. Bigger scales, unheard stories, greater risks. Some might work, some might not. But online content will continue to excite, and compel us to stay on the couch.
Happy New Year, and keep streaming!